Pioneer Ave Trick-or-Treat!
Thank you to all 46 storefronts on Pioneer Avenue that stayed open until 6 PM on October 31, 2022. The turnout was AMAZING and could not have been done without your support. It is all thanks to you and your staff that made this event a blast for all the children and families. Until next year!
Activities included:
Kids costume judging contest
Candy for kids & parents, refreshments
Kids' games or crafts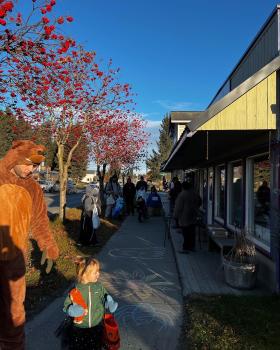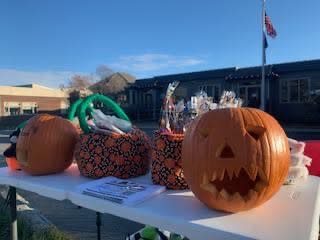 Thank you again to all of the businesses who participated! 
VBS Heating, South Peninsula Hospital Functional Medicine Clinic (At Home Health Site), Art Shop Gallery, North Wind Home Collection, Twisted Goat, Young's Saplings, Divinitea, Homer Theatre, NOMAR, United States Coast Guard, Alice's Champagne Palace, First American Title Insurance Company, Captain's Coffee, Salvation Army, Cycle Logical, Bay Realty, Homer Bookstore, The Grog Shop, The Classic Cook, LazerPrint & Graphics, Dr. Richardson's DMD, Homer Truffle Co, All State, AC/DC Electrical Supply, Coastline Insurance Agency, Horizon Satellite, Alibi Bar & Café, Ptarmigan Arts, Fireweed Gallery, Homer Senior Citizens Center, Thai Cosmic Kitchen, City of Homer, Kenai Peninsula College, Homer's Jeans, Oodalally, Homer Real Estate, Homer Fire Department, Kachemak Bay Animal Hospital, Summit Physical Therapy, Changing Tides Therapy, Flying Whale Coffee, Subway, Homer Art & Frame, Berkshire Hathaway, Homer Dental Center, Homer Public Library, Homer Rocks.