Taste of Homer Food Festival June 19-20, 2021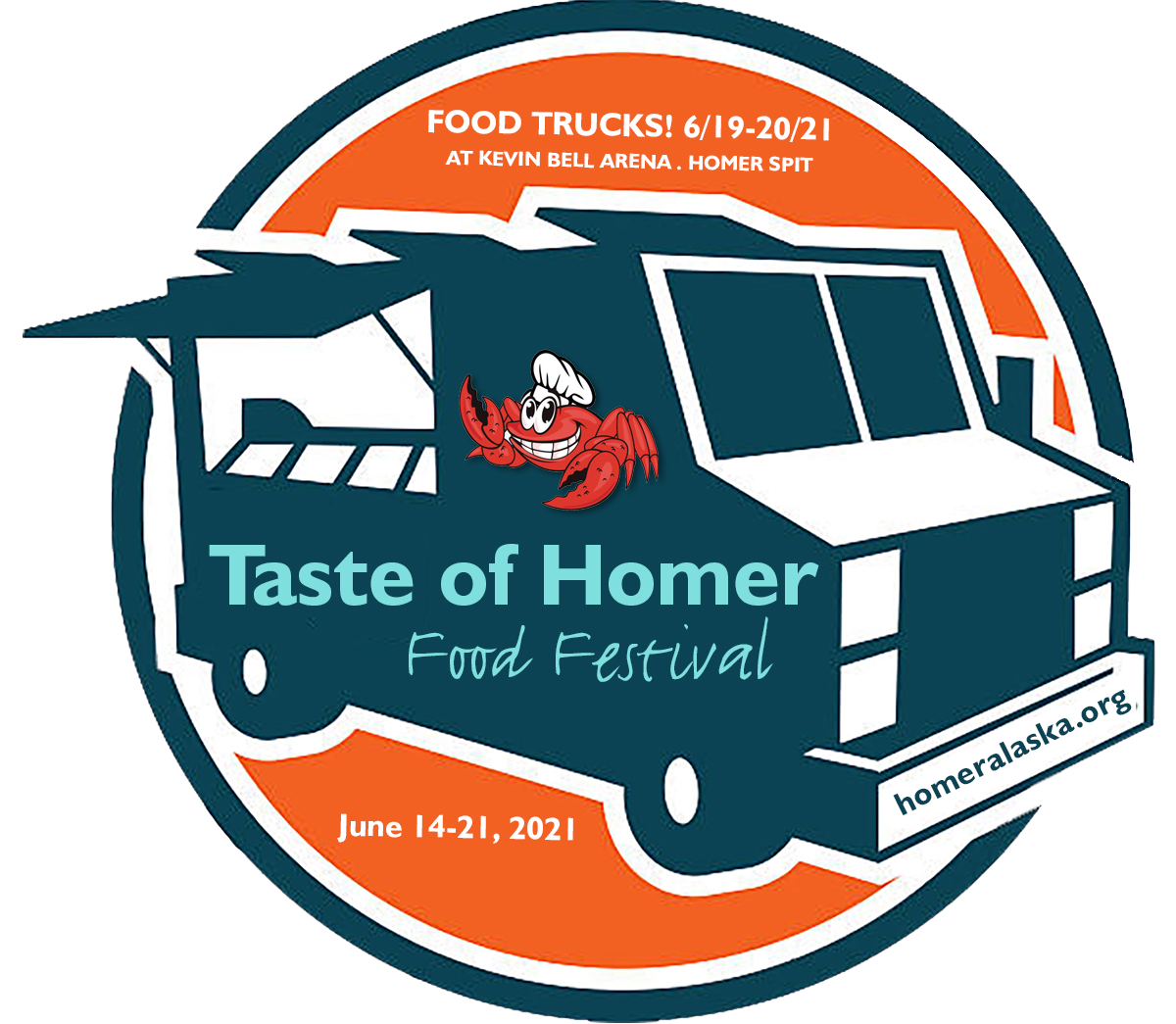 Be a part of The Taste of Homer Summer Food Festival, June 19-20, 2021. Come taste fresh, delicious food!
Food trucks will be at the Kevin Bell Area Lot Saturday and Sunday, June 19 and 20th, 2021 for great food and live music.
Homer Food Pantry will be at Kevin Bell Arena both days Saturday & Sunday 6/19 & 20 for the full time 11am to 8pm.  They have their own tent and collection bins. Clean out your freezers of 2020 fish & moose!  Food Pantry Volunteers do a regular run with coolers full off frozen food up to their freezers at the Methodist Church, where the Food Pantry is hosted.  They will also have bins for dried & can food plus cash donations.

Kite Surfing . Birding . Hiking . Shopping . Cuisine . Sailing  .  Fishing
Where the land meets the sea, Homer has something for everyone.