Exploring the Enduring Character of Homer, Alaska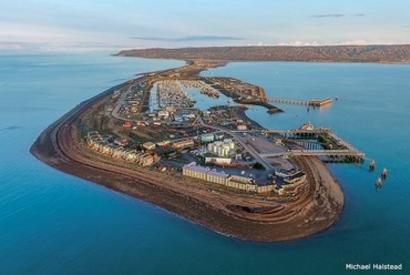 Homer's History
The City of Homer was established in 1964, and it is named after Homer Pennock, a con man who arrived in 1896 and lured others to the Homer area with promises of gold. Today, Homer is home to genuine treasures that attract people to live and work in this unique Alaskan community.
Spectacular Scenery
Homer is situated in one of the most beautiful places in the world, with breathtaking views of Kachemak Bay, the Kenai Mountains, and several volcanic peaks across Cook Inlet, including Mt. Augustine, Mt. Iliamna, and Mt. Redoubt reaching over 10,000 feet.
A Thriving Local Economy
The Homer Spit is a 4.5-mile natural finger of land extending into Kachemak Bay, and it is a vital component of the local economy, supporting both the marine trades industry and commercial fishing. Homer lands more halibut than any other port in the world, earning it the title "Halibut Capital of the World."
An Ambitious and Creative Community
Homer is a forward-thinking community that embraces responsible economic development. Major goals for the next decade include expanding Homer's port facilities to support the region's growing maritime industries and developing thirty acres in the heart of Homer as a new and vibrant Town Center.
A High Quality of Life
Residents of Homer enjoy a high quality of life, with endless opportunities for outdoor recreation, arts, culture, and a profound sense of community. Homer is widely acknowledged to have the best arts scene and the best restaurants of any small town in Alaska.
Friendly, Outgoing, and Welcoming
People choose Homer because it is a friendly, outgoing, and welcoming community. Many residents are committed to making Homer a better place and give generously of their time and talents to contribute to the overall quality of life.