Plan Your Trip
There is SO much to do once you get here in Homer. The hardest part isn't getting here, but deciding how you want to spend your time. Deep sea fishing out of Kachemak Bay for halibut, salmon, rock fish, or lingcod is extremely popular. Whale watching in Kachemak Bay is absolutely spectacular and wonderful for the whole family. We have incredible hikes across the bay in Kachemak Bay State Park. You can hike or kayak up to a glacier! Want to see brown bears in the wild? You can fly out of Homer on a small plane, spend the day with brown bears in the wild, and make it back to Homer in time for a delicious meal at one of our amazing restaurants!
If you'd like a 'down' day, take a drive out East End, up East or West Hill across Skyline, or out to Diamond Ridge! There's a good chance you'll see some moose, beautiful lupine or fireweed depending on the time of year, and maybe some Sandhill Cranes. 
If you're in town, there are plenty of fun, local shops with spectacular local artwork & pottery. We have the Pratt Museum, an award-winning museum with indoor exhibits featuring native culture, science, homesteading, marine ecology, live aquaria in special exhibits hear-round.
The Islands & Oceans Visitor Center houses interpretive and interactive exhibits, as well as daily films, ranger-led activities, and a book store. Open year-round and free to the public.
The Center for Alaskan Coastal Studies – Enjoy a naturalist-led guided walks at Carl Wynn Nature Center, dock tour with up-close look at marine creatures, and day trips across the bay to Peterson Bay Field Station.
The Art Scene
Art Galleries – Plenty of local art fills establishments from Pioneer Avenue to the end of the Spit.
First Friday Gallery Walk – First Friday's monthly features local artists showcasing their talents throughout town.
Theater Performances – Check out the Pier One Theater on the Homer Spit.
Food & Spirits
Winery & Brewery Tours – Check out our world famous Winery and two Brewing Companies.
Award Winning Restaurants – Homer is a "foodie destination" where visitors come to enjoy great food. Known throughout Alaska for an incredible selection of wonderful restaurants.
Shopping
Farmers' Market – Open every Wednesday and Saturday throughout the summer featuring local crafts, local produce and food vendors.
Pioneer Avenue – A plethora of art galleries, souvenir shops, retail establishments and places to "wine and dine." Check out the Peonies Gardens and Art Murals along the way.
Historic Old Town – Great dining, shopping, art gallery, day spa, consignment shop and gateway to Bishop's Beach.
Homer Spit – a 4.5 mile long glacial terminal moraine featuring bike trails,
campgrounds, places to eat, souvenir shops.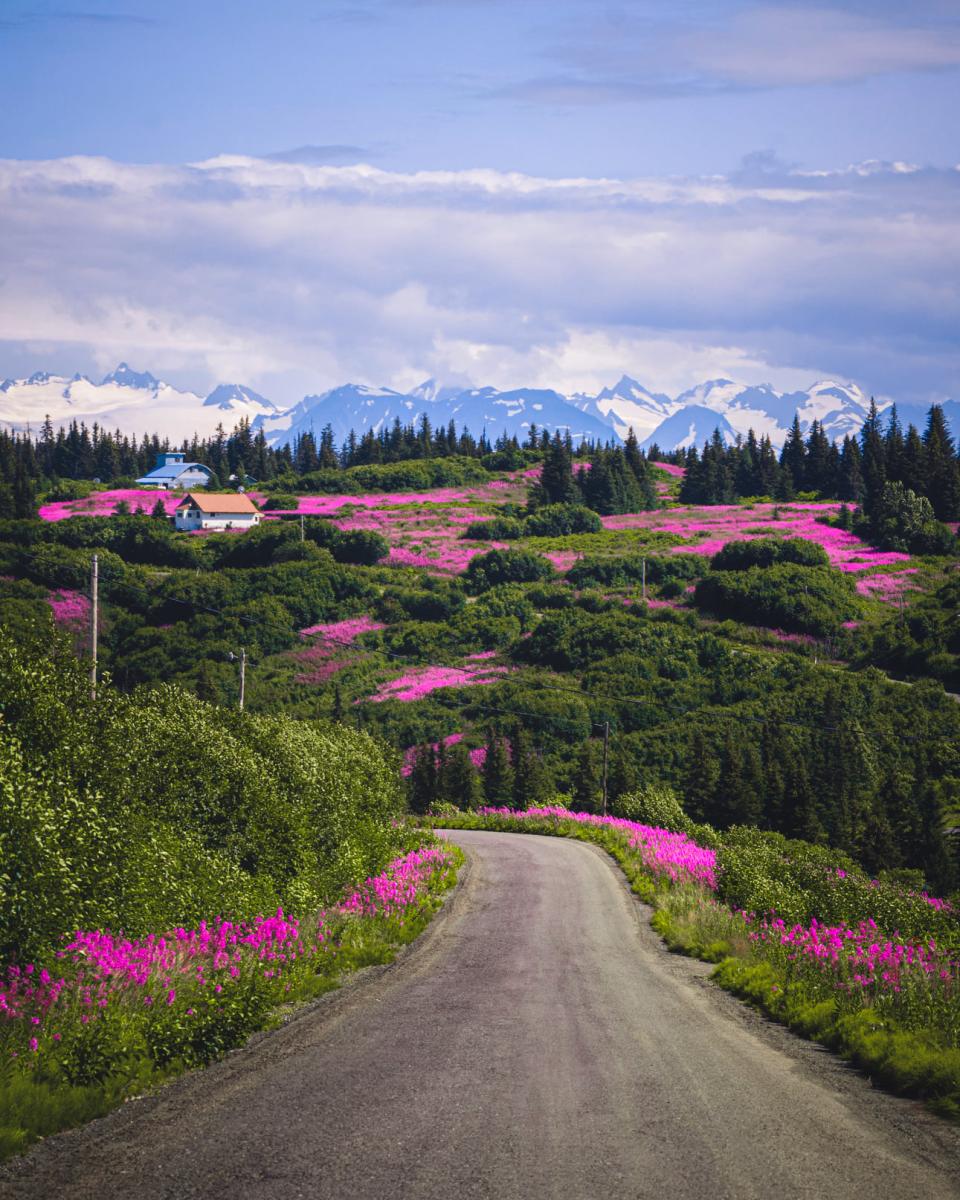 Homer's Annual Event Schedule has something for everyone.
While a variety of fish abounds in the icy waters of our Bay, Homer is best known as the "Halibut Fishing Capital of the World".
Hiking, Kite surfing, Spearfishing, ATV tours, mountain biking, kayaking and horseback riding are just a taste of all the…