Autumn in Homer is fleeting yet fiercely stunning and packed with vibrant activities. As a haven of scenic wonder and rich culture, Homer offers a tapestry of fall experiences that locals and travelers love. Dive into our top 5 picks for an unforgettable autumnal escape in Homer: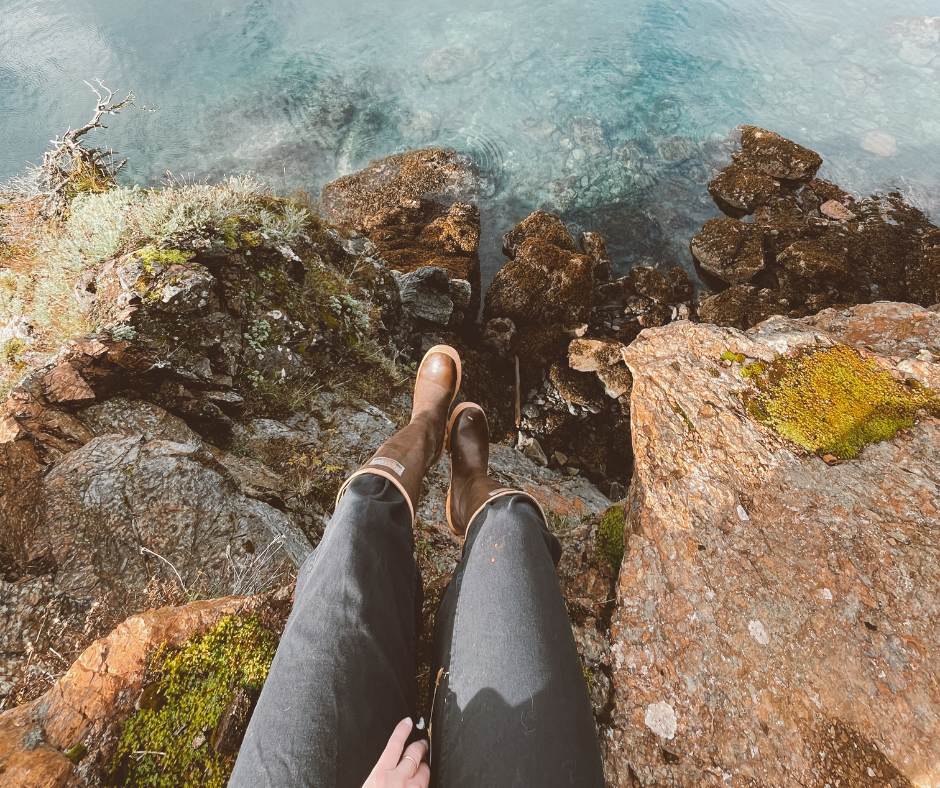 1. Sunset Beach Bonfires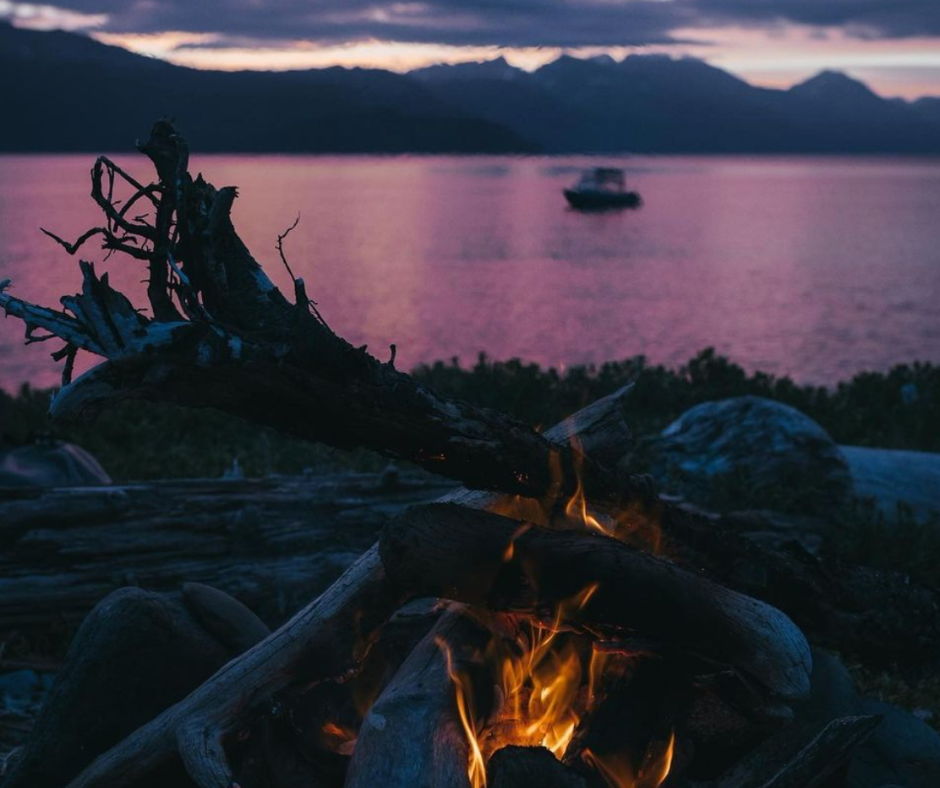 As the days grow colder and shorter, there's no better way to warm up than with a sunset beach bonfire. Head to one of Homer's pristine beaches and find a cozy spot. As the sun dips, the mountains and glaciers come alive with the mesmerizing alpenglow, creating a magical backdrop for your evening. PS. You can still enjoy a crisp, stunning hike to Grewingk Glacier and many of the trails around Kachemak Bay. Check out the local water taxis here.
2. Mountain Biking at Diamond Creek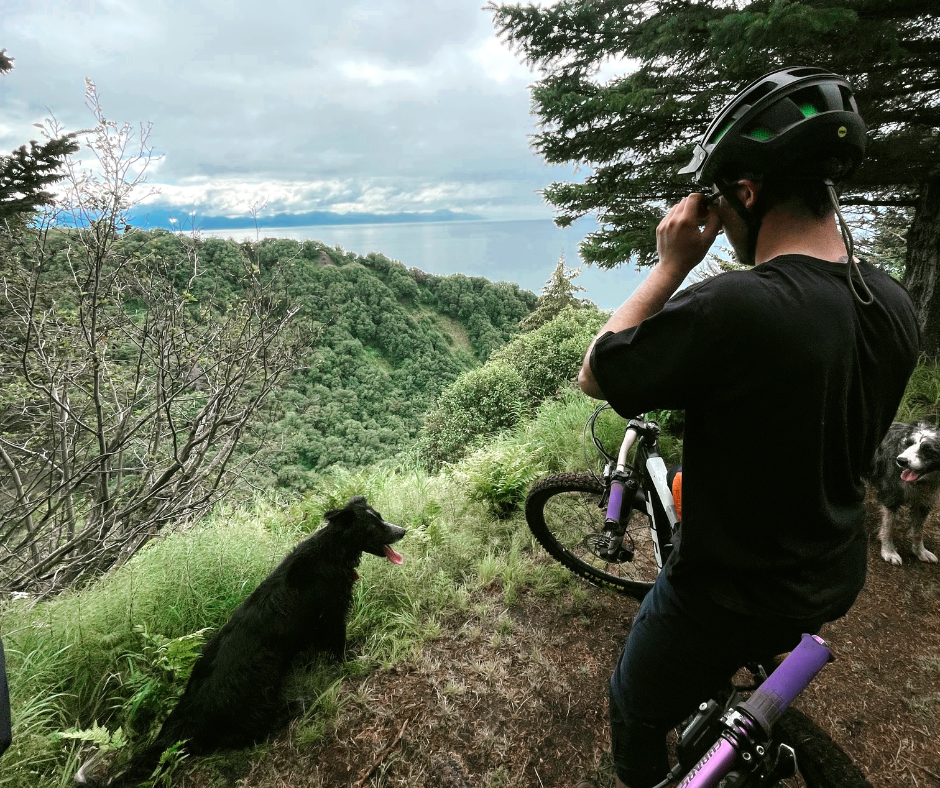 Ready for an adrenaline rush? The Diamond Creek MTB trails, located a mere 5 miles north of Homer, beckon riders of all levels. The diverse trail loops offer excitement for everyone. And if you're in need of a bike, Cycle Logical in town is a great local rental spot. For more information on the trails around Homer and Kachemak Bay, check out our post here.
3. Sip & Savor on Homer's Fermentation Trail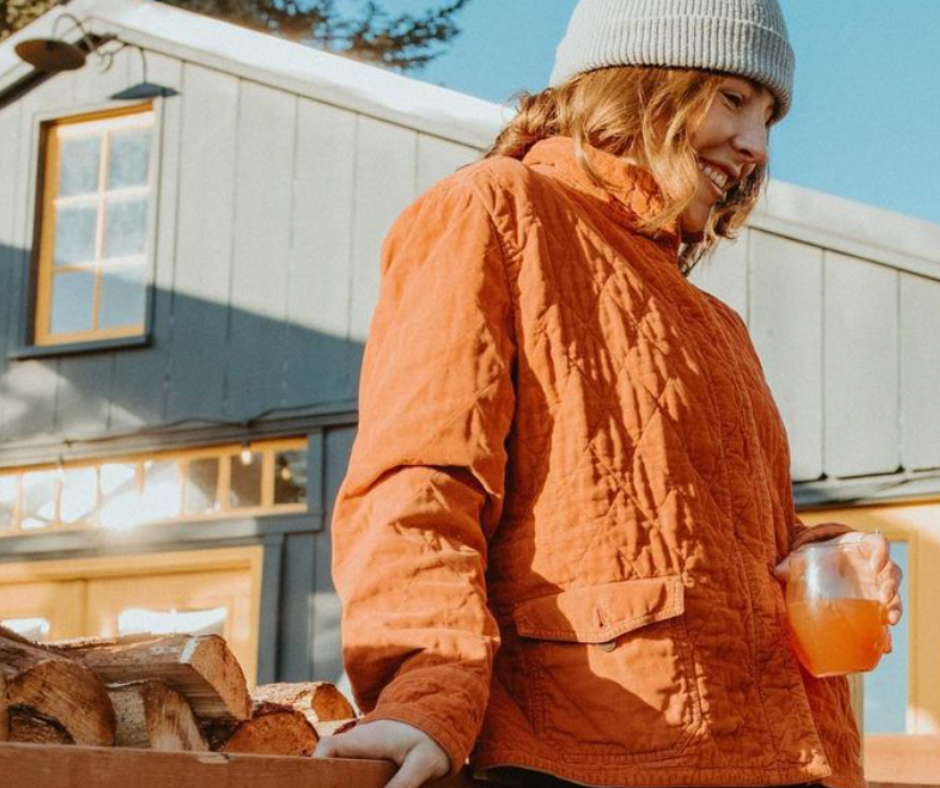 Journey down Homer's Fermentation Trail and discover the craft behind every pour. At the heart of East End Road lies Bear Creek Winery, offering intimate wine-tasting experiences with views overlooking the majestic Kachemak Bay. While in downtown Homer, the Sweetgale Meadworks & Cider House beckons with berry wines and meads, perfect for sipping alongside the local food truck delights. Then there's Odin Meadery, where traditional meads get a modern twist with weekly experimental tap specials complemented by crafted cocktails and charcuterie. Round off your journey at Grace Ridge Brewing, where family traditions meet the finest hops, ensuring each brew is rich and resonant. Cheers to a season of flavors and memories in Homer.
4. Dive into Homer's Art Hub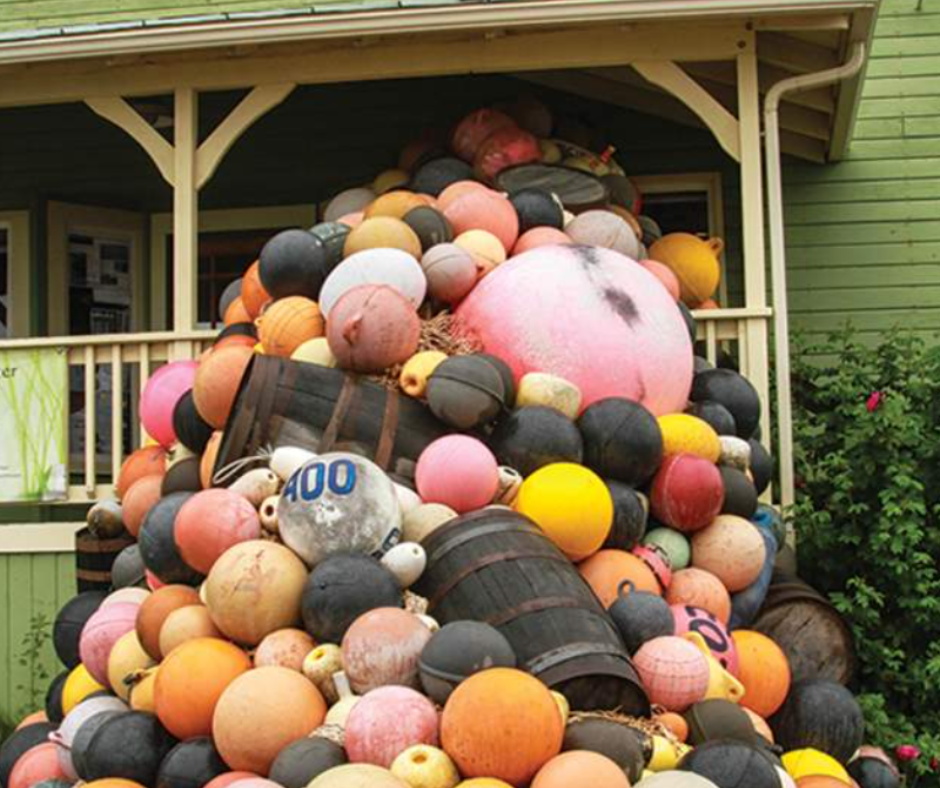 Homer, a cultural epicenter by Kachemak Bay, is a haven for artists of all forms. From paintings in diverse mediums to intricate Alaska Native art, the galleries here tell tales of creativity. Especially prominent is the Bunnell Street Arts Center, housed in a historic 1937 building dedicated to stirring artistic pursuits and strengthening Alaska's social fabric. Similarly, the Homer Council on the Arts is the heartbeat of art advocacy, education, and performances in the area. And if you're around on the First Friday of any month, you're in for a treat! Wander gallery-to-gallery, meet the maestros, relish refreshments, and immerse in Homer's artistic aura.
5. Unveiling Nature and Heritage: From Seabird Sanctuaries to Cultural Treasures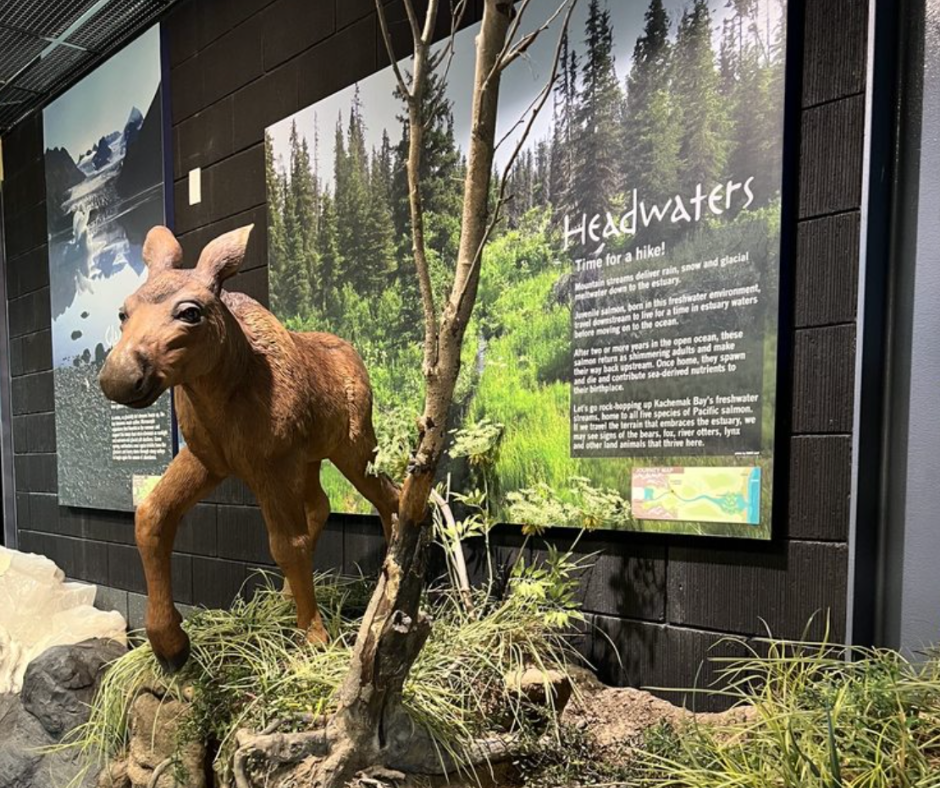 Discover the vast world of seabirds at the Alaska Maritime National Wildlife Refuge Visitor Center, often referred to as Islands & Ocean. It serves as a portal to the world's largest seabird refuge, boasting interpretive exhibits and interactive displays about the region's marine life and the refuge's crucial research.
For a blend of science, art, and culture, make a stop at the award-winning Pratt Museum & Park. With numerous accolades under its belt, including the National Award for Museum Service and the Governor's Award for the Humanities, it stands as a testament to Alaska's rich heritage and the community's dedication to preserving it.
In Summary
Homer, Alaska's autumn, is a brief but dazzling display of nature and adventures. Whether you're a thrill-seeker or a tranquility chaser, Homer promises an enchanting fall escapade tailored just for you. We hope to see you around this fall! If you need a place to stay, view our accommodations here.
Remember to tag your autumn memories with #FallInHomer on social media. Let's share the beauty of this season together!

If you're looking for activities on a rainy day, we've got you covered here!