Homer Bucks
Homer Bucks is a free member benefit that works just like a gift certificate that can be used at over 70 of our Chamber member businesses.  The Homer Bucks are purchased at the Chamber Office and are reimbursed at full value when the businesses turn them back into the Chamber. The goal of the program is to support our local economy by keeping spending in the Homer community.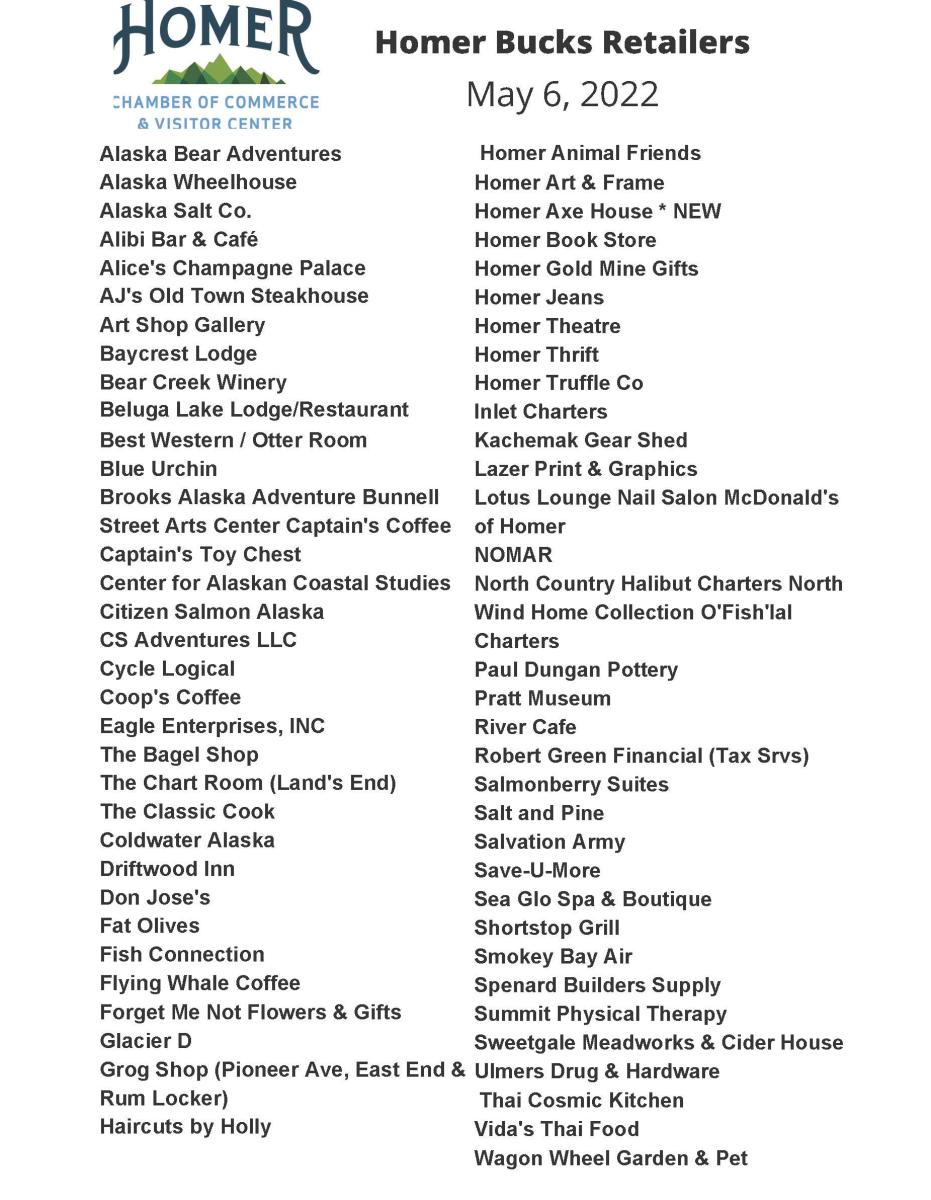 Homer's Annual Event Schedule has something for everyone.
While a variety of fish abounds in the icy waters of our Bay, Homer is best known as the "Halibut Fishing Capital of the World".
Hiking, Kite surfing, Spearfishing, ATV tours, mountain biking, kayaking and horseback riding are just a taste of all the…